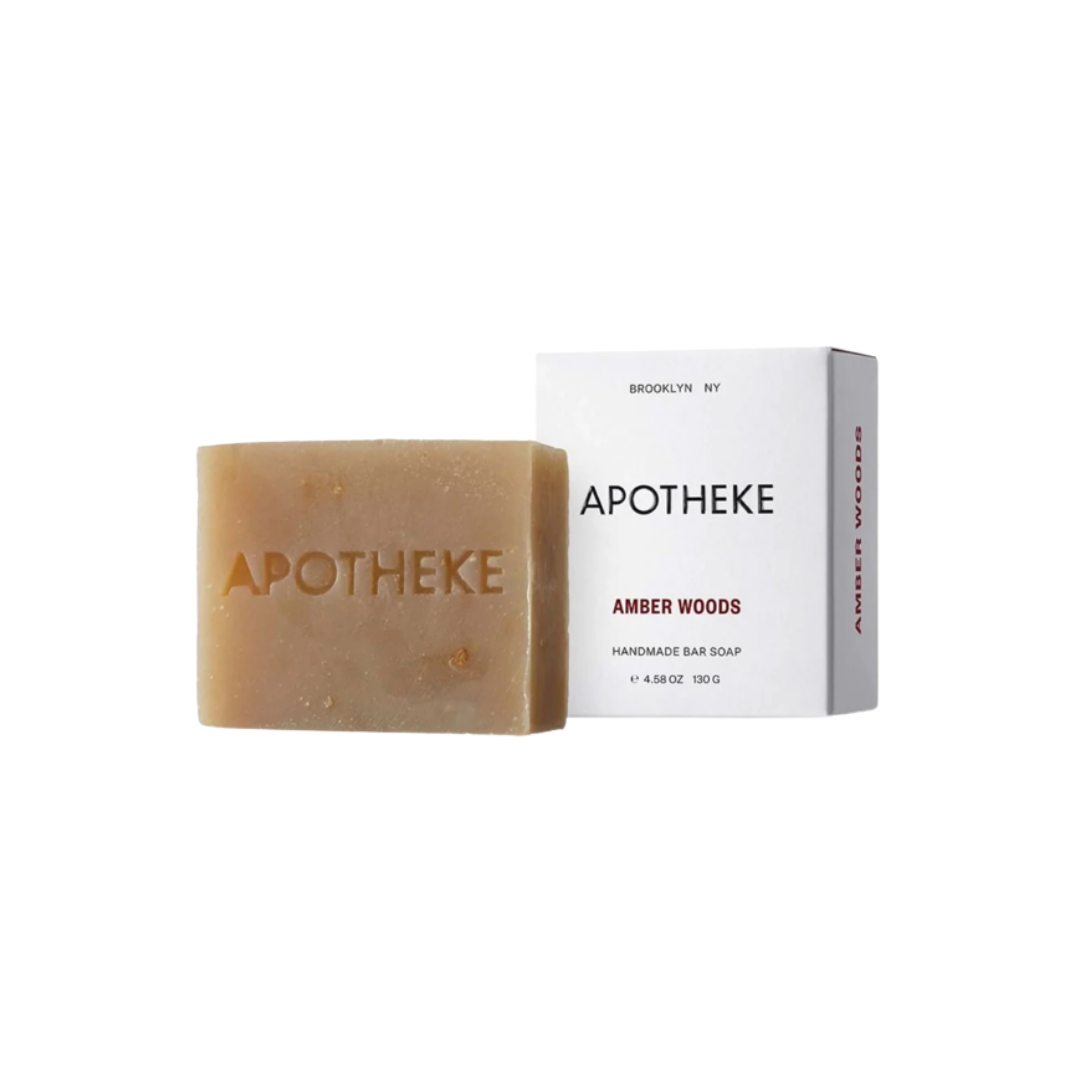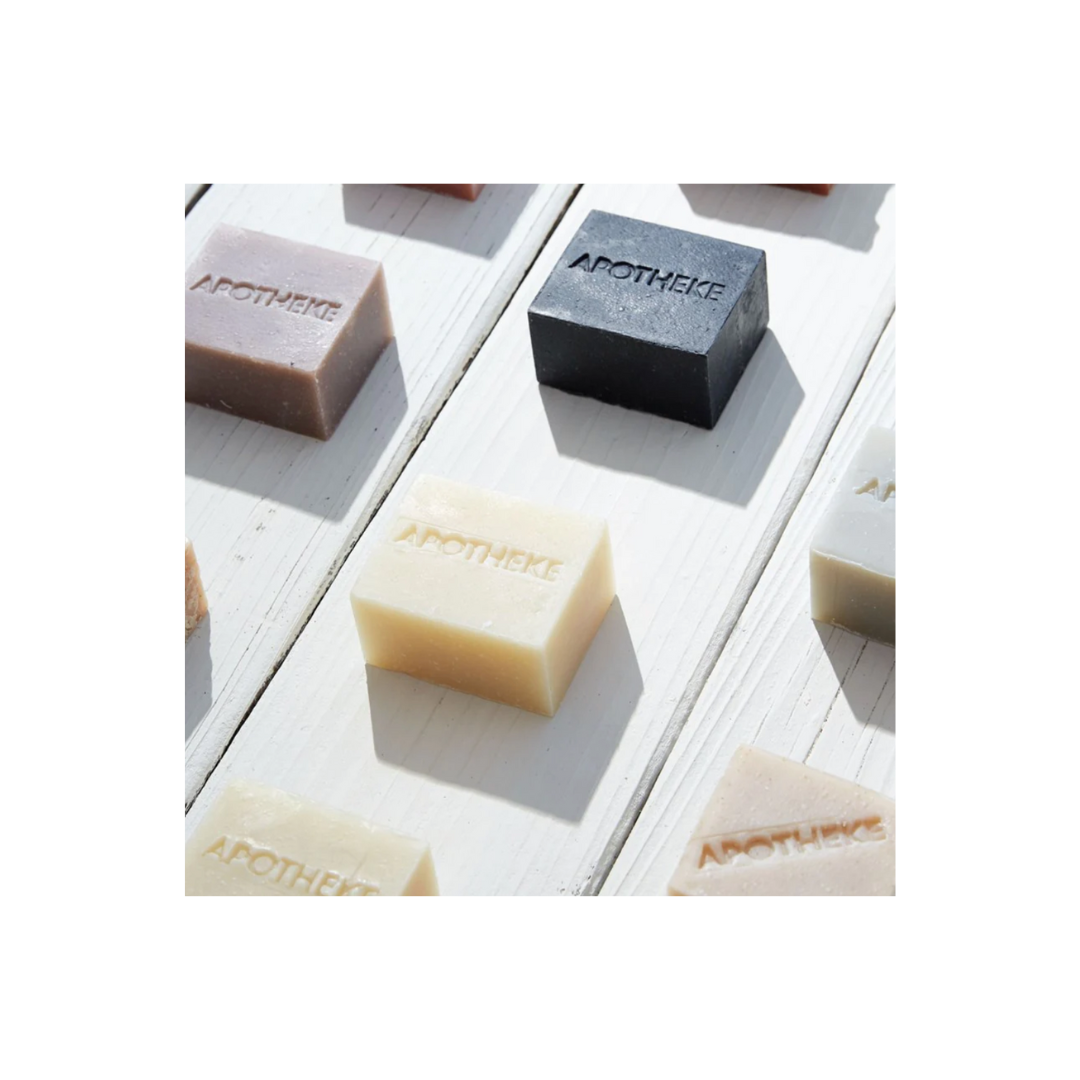 Amber Woods Bar Soap
Apotheke's Amber Woods Bar Soap is made of plant based ingredients that cleanse and moisturize the skin. 
Notes of warm amber woods, and sweet lily of the valley blended with night-blooming jasmine come together to create a soothing fragrance. Enjoy Amber Woods while winding down from a long day or just when you need a moment of comfort. Unwind with Amber Woods. 
Plant based. Used on a regular basis our bar soaps last on average 3-4 weeks