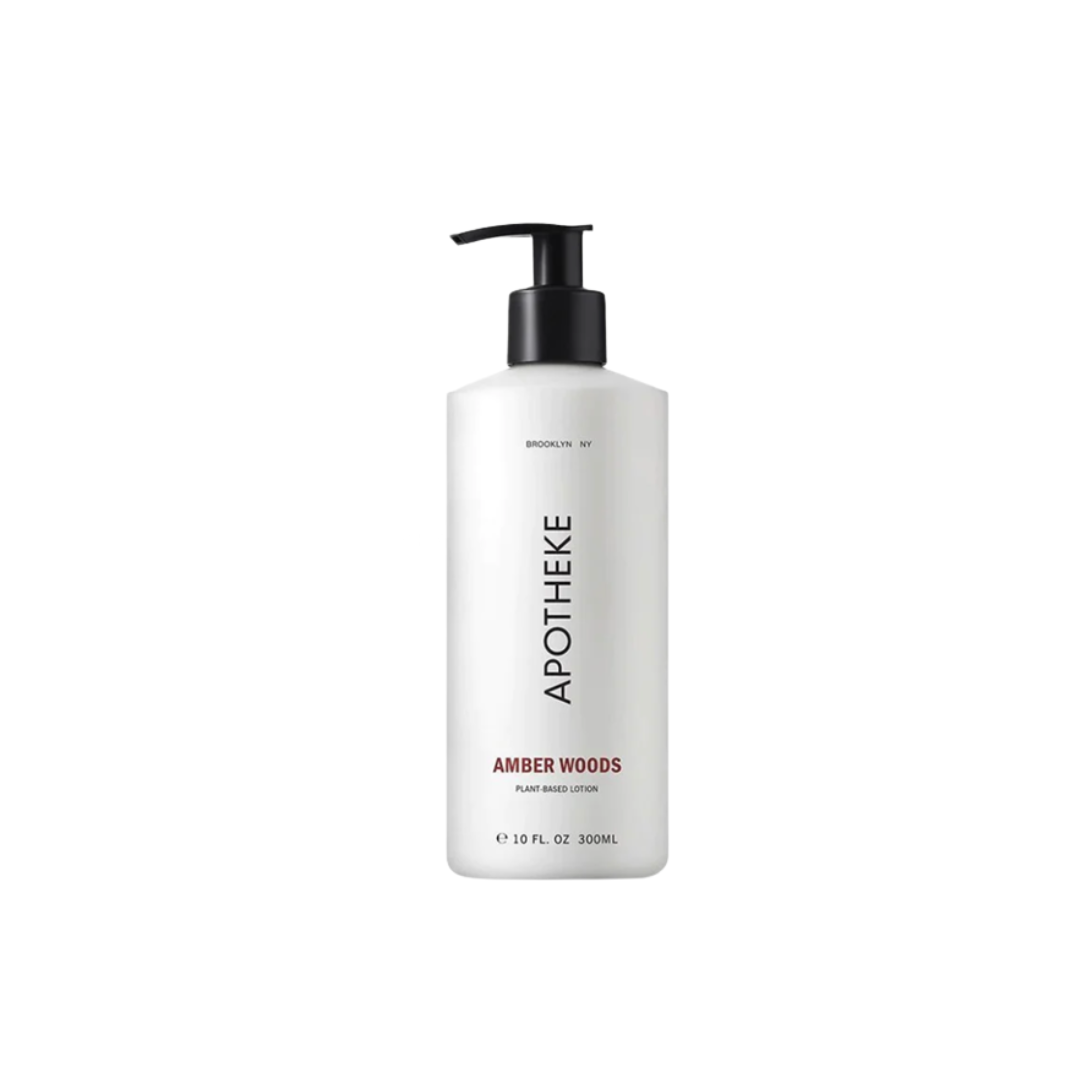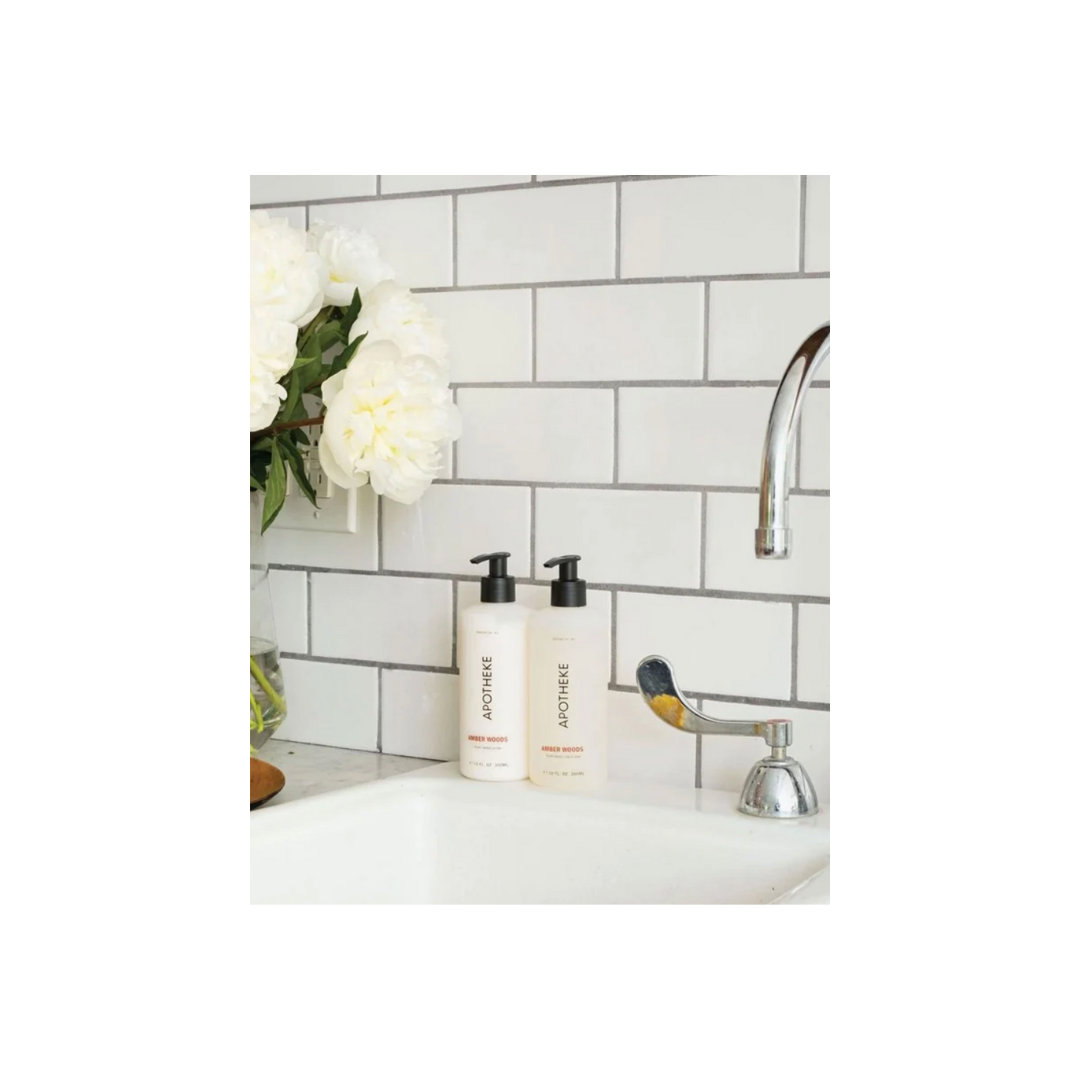 Amber Woods Lotion
Apotheke's Amber Woods Lotion is made of plant based ingredients that moisturizes the hands and body while leaving a light fragrance on the skin.
Notes of warm amber woods, and sweet lily of the valley blended with night-blooming jasmine come together to create a soothing fragrance. Enjoy Amber Woods while winding down from a long day or just when you need a moment of comfort. Unwind with Amber Woods. 
The key ingredient in our plant-based lotion is aloe vera, known for its anti-aging, moisturizing, and healing qualities. Apotheke's custom blend of aloe vera, essential oils, and natural botanicals creates a fast absorbing moisturizer.