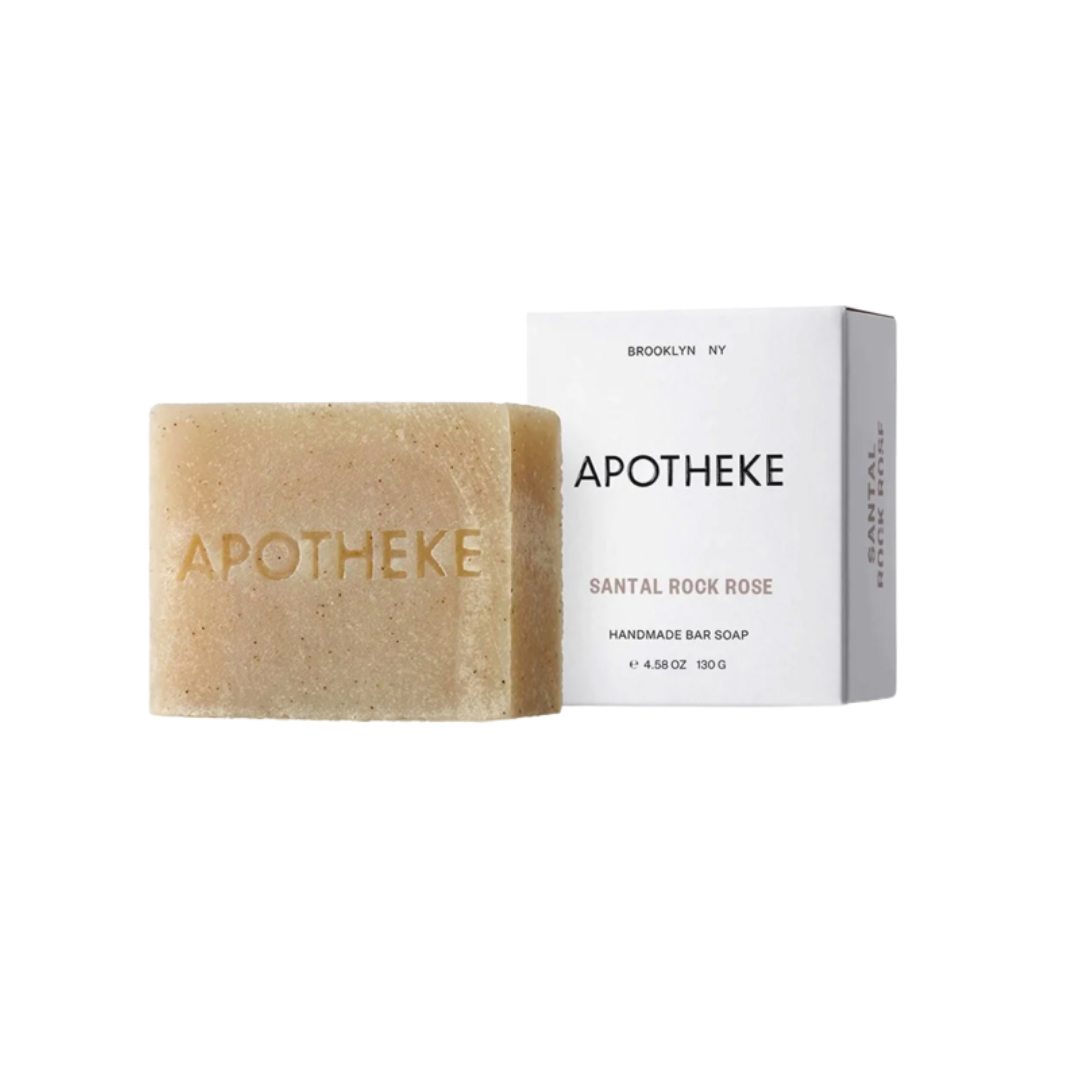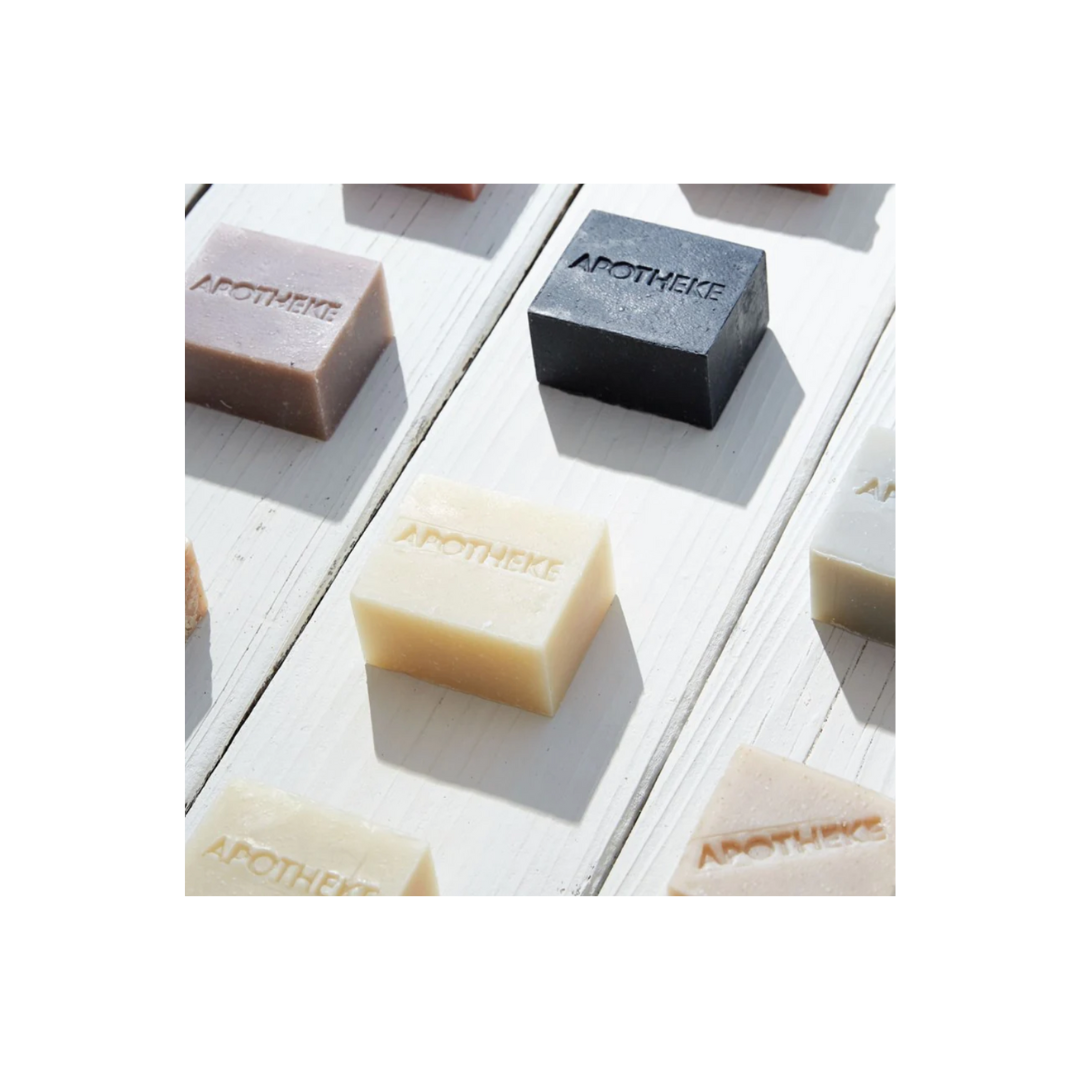 Santal Rock Rose Bar Soap
Apotheke's Santal Rock Rose Bar Soap is made of plant based ingredients that cleanse and moisturize the skin. 
Notes of rich sandalwood combined with earthy, herbaceous rose blend together to create a confident, universal fragrance. Notes, of leather and musk bring an added depth to create a comforting scent that is nothing like your grandmother's roses.
Plant based. Used on a regular basis our bar soaps last on average 3-4 weeks.