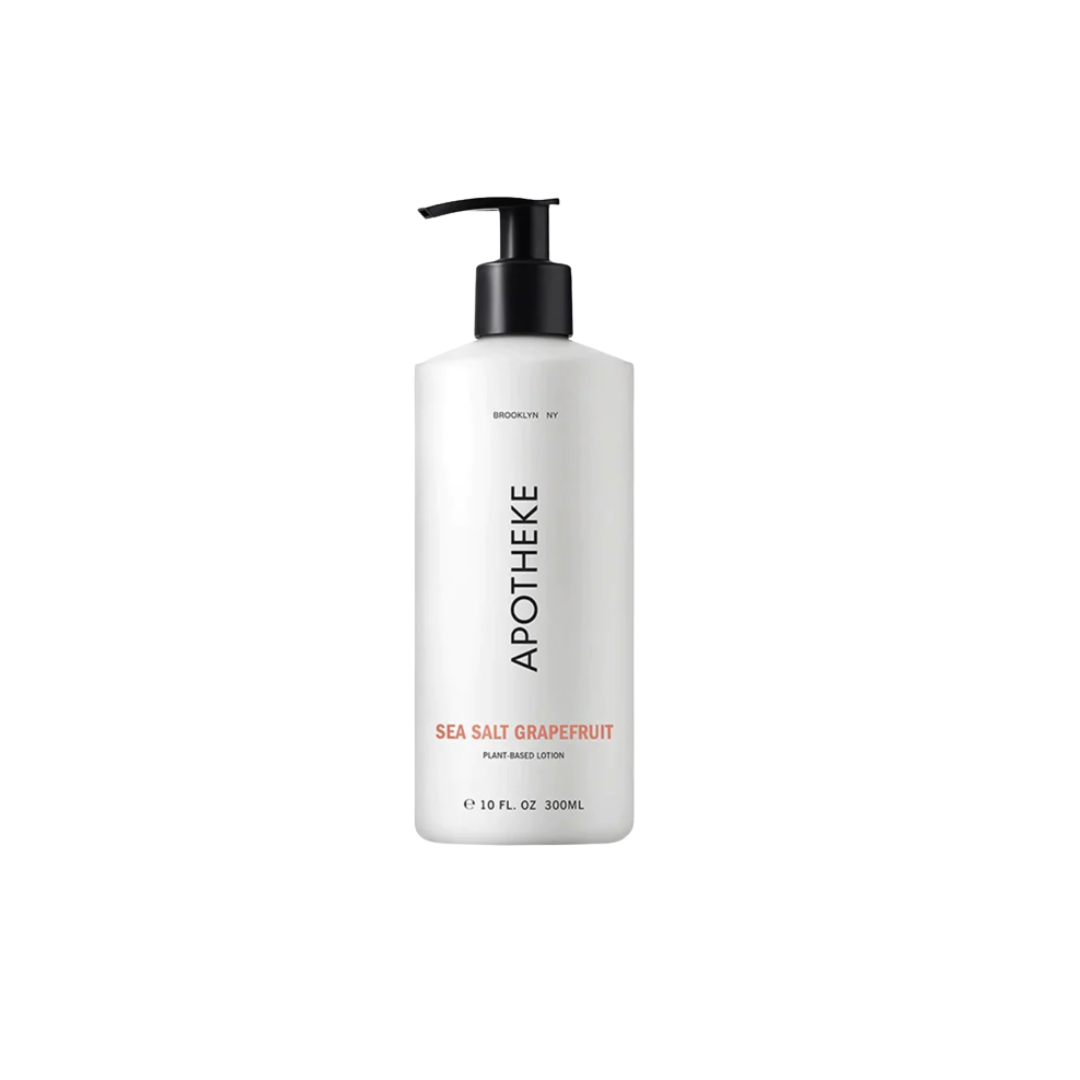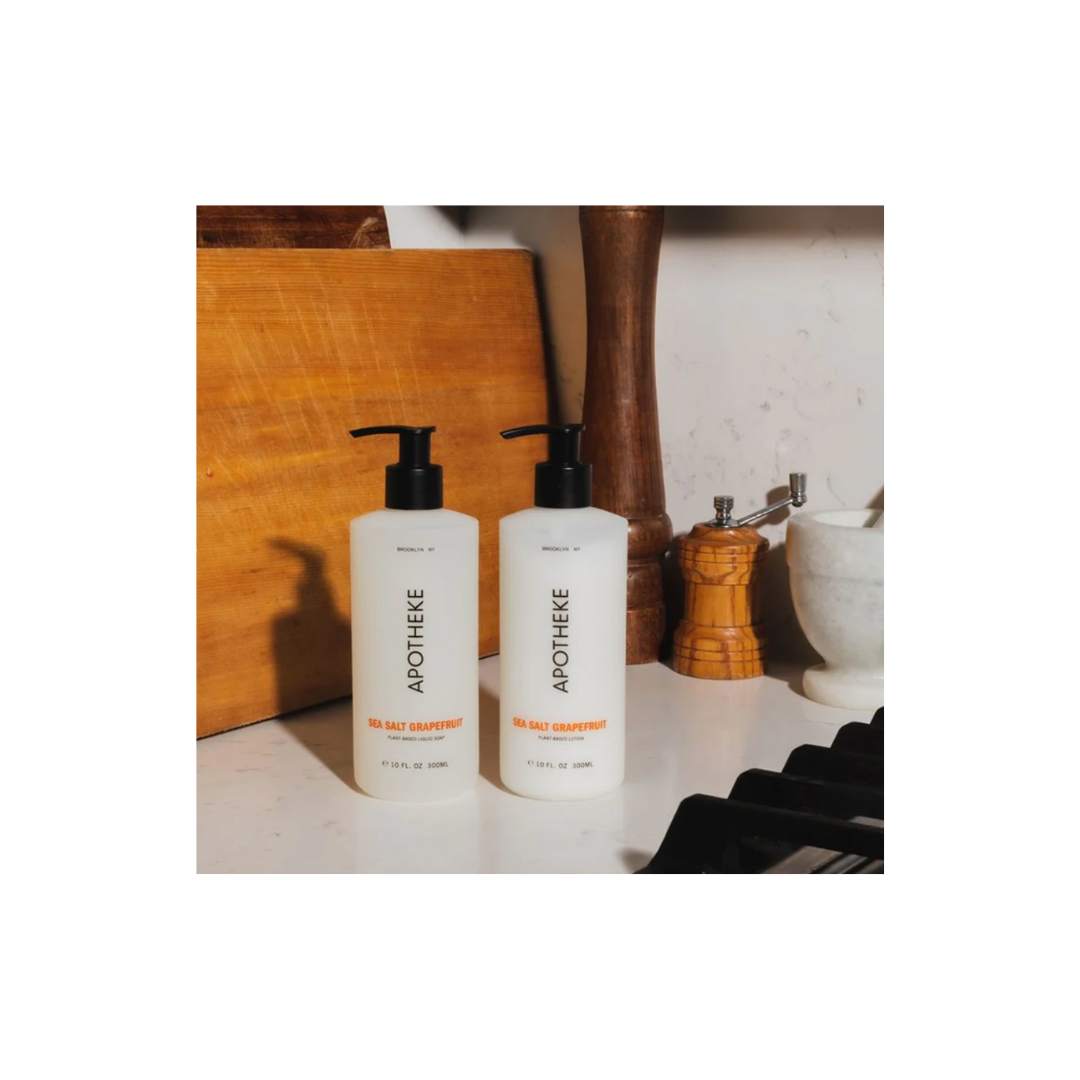 Sea Salt Grapefruit Lotion
Apotheke's sea Salt Grapefruit Lotion is made of plant based ingredients that moisturize the hands and body while leaving a light fragrance on the skin. 
Notes of juicy, ripe grapefruit and black pepper intertwined with sea salt blend together for a bright and energizing scent. Balanced with dew drop accords and tarragon, Sea Salt Grapefruit will instantly transport you to your favorite summer spot by the sea. 
The key ingredient in our plant-based lotion is aloe vera, known for its anti-aging, moisturizing, and healing qualities. The custom blend of aloe vera, essential oils, and natural botanicals creates a fast absorbing moisturizer.