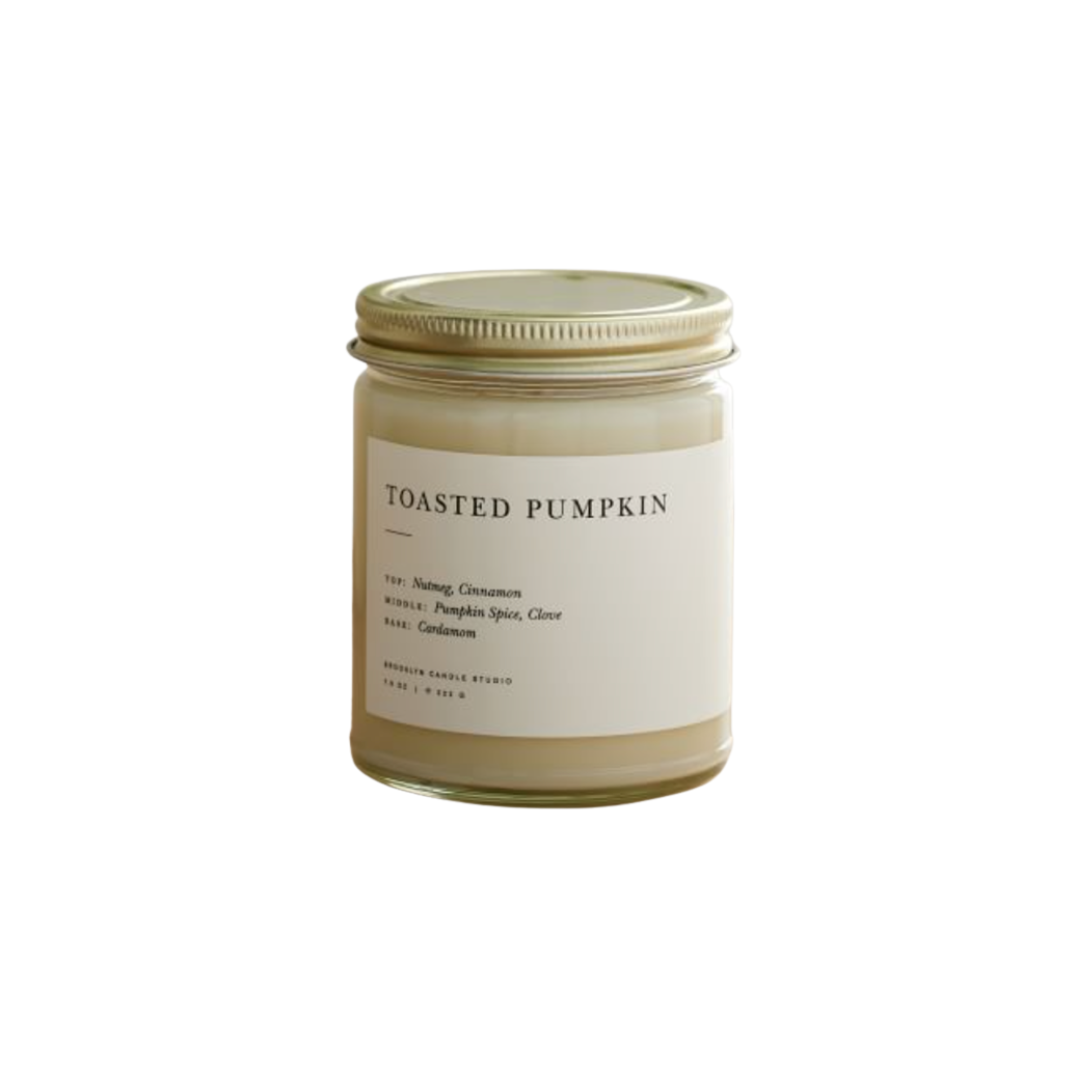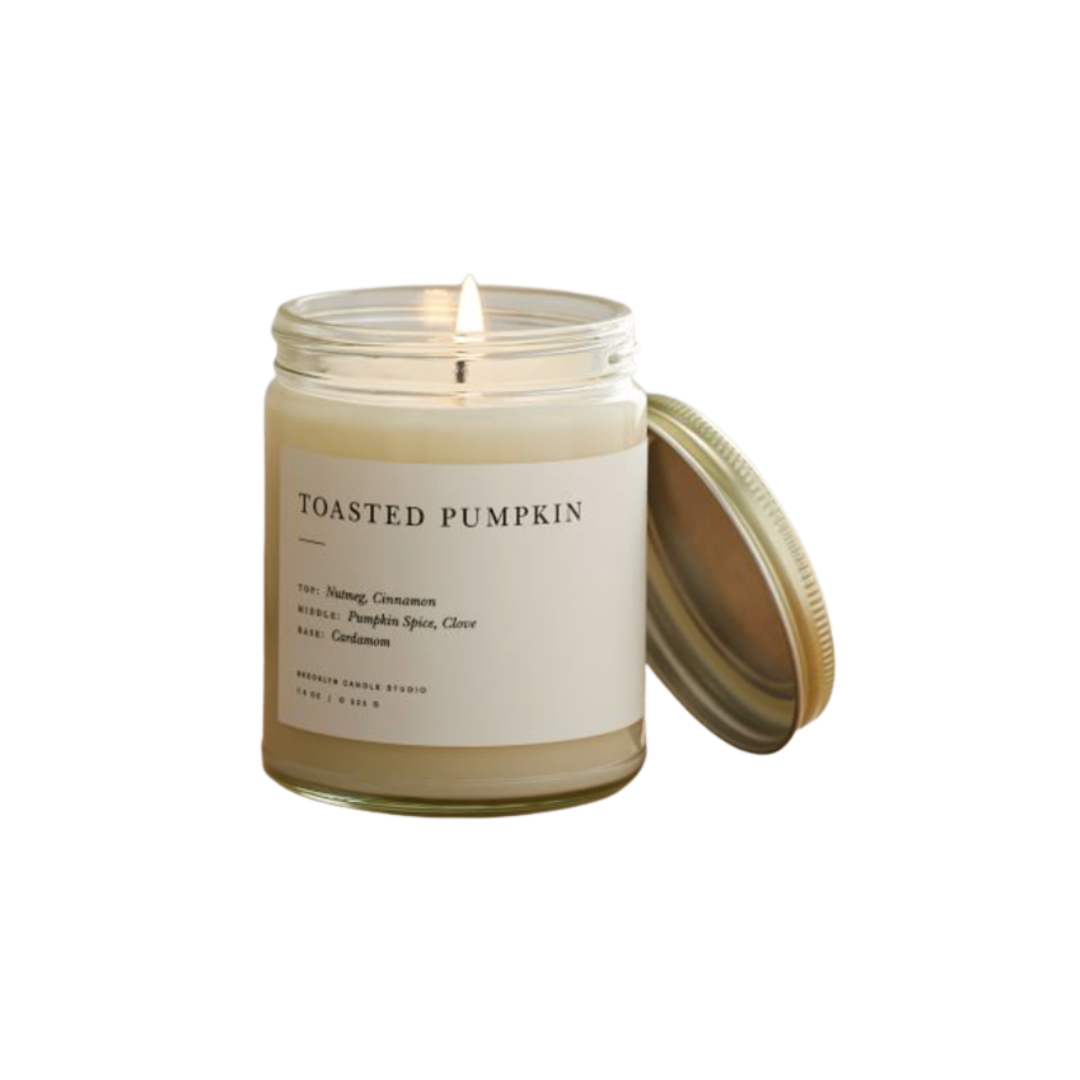 Toasted Pumpkin Minimalist Candle
Toasted Pumpkin is the perfect scent symphony of toasted pumpkin seeds, cardamom, nutmeg, clove, and cinnamon notes.
Brooklyn Candle Company products are made with 100% soy wax for a clean and eco-friendly burn. Only lead-free cotton wicks and premium fragrance oils infused with essential oils are used. These candles are vegan, cruelty-free, phthalate-free, and petroleum-free.
Top notes: Nutmeg, Cinnamon
Middle notes: Pumpkin Spice, Clove
Base notes: Cardamom