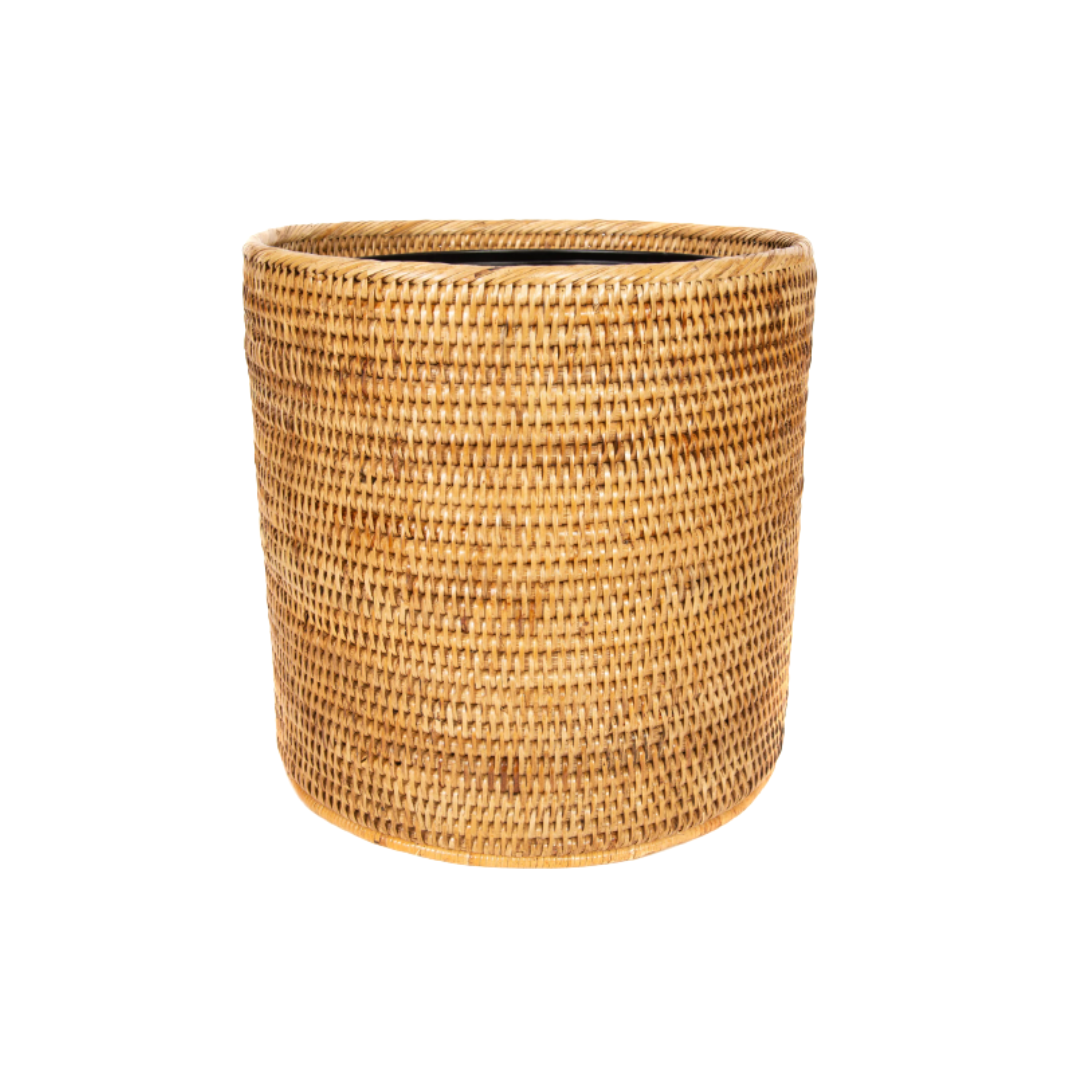 Rattan Round Waste Basket with Metal Liner
It is important to decorate your home with soul and personality. This round waste basket with metal liner will solve your problems while being elegant, durable, and functional.
Combined with the elegant look of hand-woven rattan with a metal liner to prevent leaks and make taking the trash out a snap. Keep your bedroom, bathroom, or office tidy and organized with this exquisite basket.
Products are handmade and each piece is unique therefore slight variations and imperfections exist. 
Metal Liner Included.