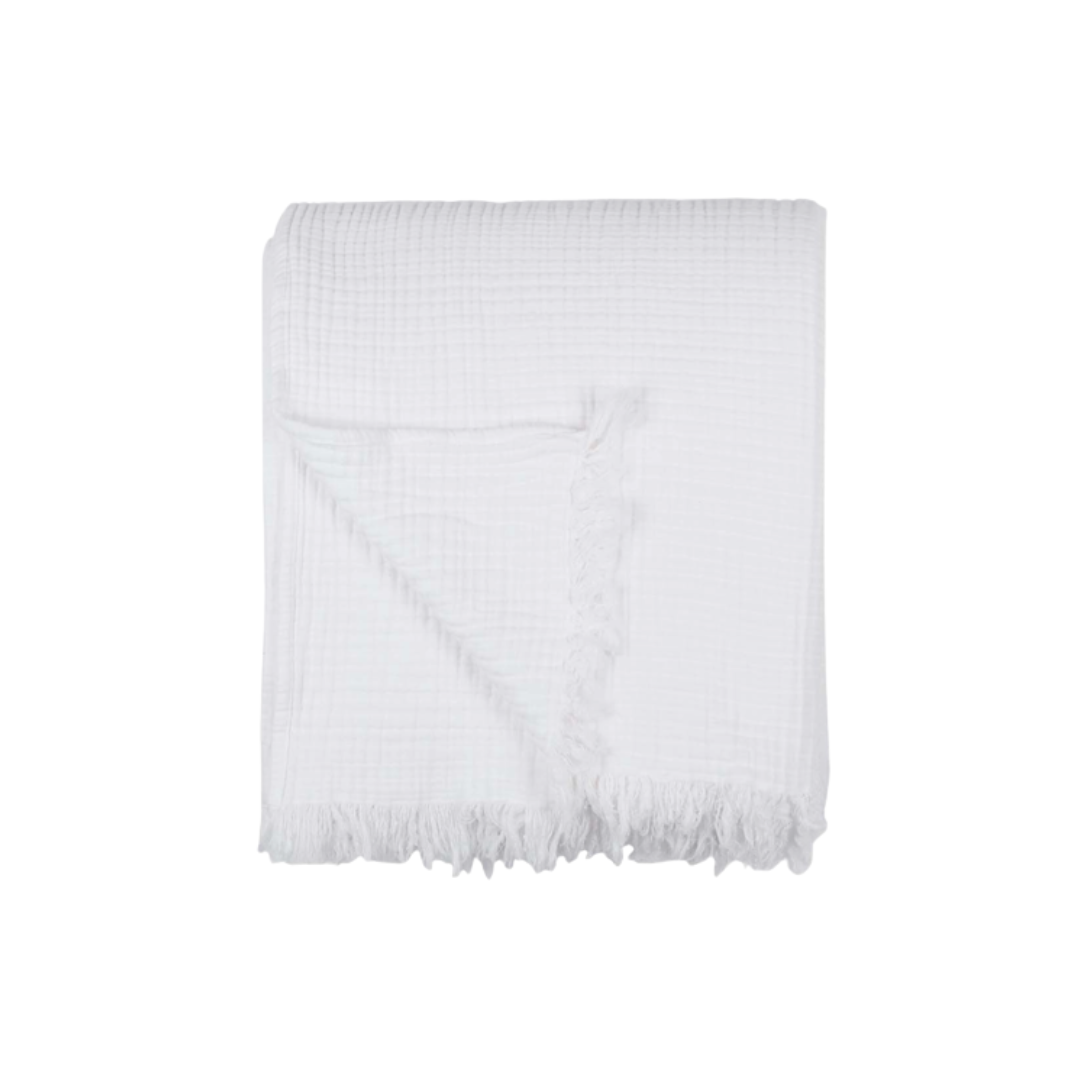 White Vintage Muslin Throw
Providing all the warmth of a heavier weighted throw but not the weight. Ideal for a light but warm summer throw.
Reversible and made by combining four layers of cotton, loomed extra wide through an interlocking mechanism which once washed provides excess shrinkage resulting in its signature crinkle and plush texture that is soft, light, and breathable.